Remodeling Project
This home was built in the 1920's and is in a historical Madison, Wisconsin neighborhood. The project involved a new addition, remodeling, repair and maintenance work.

The primary purpose of the project was to change the access from the garage to the house. This involved an addition on the rear of the house to accommodate a stairway. This addition also created more foyer space when entering either from the garage or the rear yard.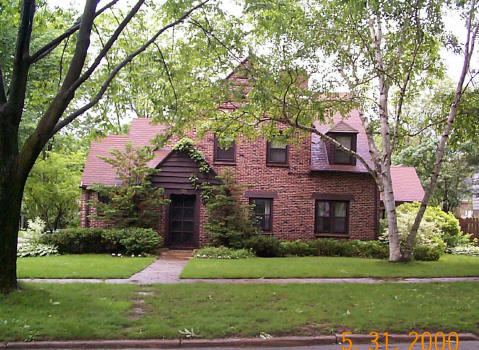 Above the garage is a studio. A new stairway was built to access this room. New windows maintaining the leaded glass character of the original windows were installed. Those along with increased insulation made this room comfortable for year round use.
Replacing some of the leaded glass windows that no longer opened or closed was another part of the project. New windows were installed utilizing the original leaded glass as inserts. The original trim remained to help maintain the character of the home.
The exterior Aluminum siding was replaced with a natural irregularly milled cedar siding in the style used when the house was originally built. A new roof, gutters, and retaining walls were also integrated into the total project.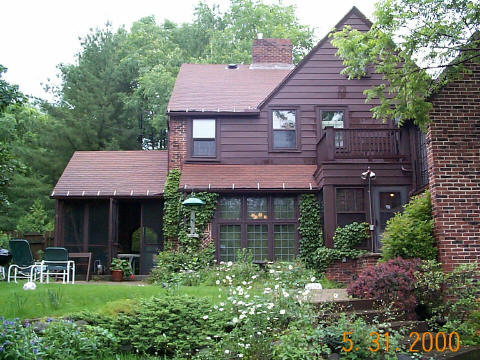 Remodeling can be stressful for owners, as their home becomes a work site. Luckily these owners were able to maintain a positive perspective to the end of the project.